Mindbody CEO says no layoffs, company will stay in SLO after sale
December 28, 2018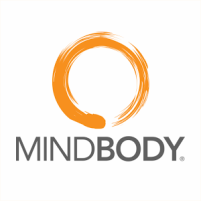 The CEO of San Luis Obispo-based software company Mindbody has said the tech firm's headquarter will remain in SLO after it is acquired by a San Francisco-based private equity firm. [Cal Coast Times]
In an email to Mindbody employees, CEO Rick Stollmeyer also said no layoffs are expected as a result of the $1.9 billion merger deal between Mindbody and Vista Equity Partners. Likewise, for at least a year following the purchase, Vista has agreed to impose no pay cuts and to provide Mindbody employees with the same or comparable benefits they received before the sale of the company.
"While Vista is acquiring Mindbody because of the strength of our products and services, our customer base and the strength of the market opportunity — they know that the only durable asset of a software company is its people (you), and they're looking forward to working with the entire Mindbody team. There are no layoffs planned," Stollmeyer said in the email.
Mindbody is a publicly traded company that sells software for managing health and wellness businesses. Vista is a private equity firm focused on software, data and technology-enabled businesses.
The sale agreement calls for Vista to acquire all outstanding shares for approximately $1.9 billion. Mindbody shareholders will receive $36.50 per share.
While the merger is expected to occur, the sale is yet to be finalized. The sale agreement includes a 30-day "go-shop" period, in which Mindbody's board of directors and financial advisors can solicit, encourage and potentially enter negotiations with other parties that make alternative acquisition offers.