Five face charges stemming from San Luis Obispo protest
October 1, 2020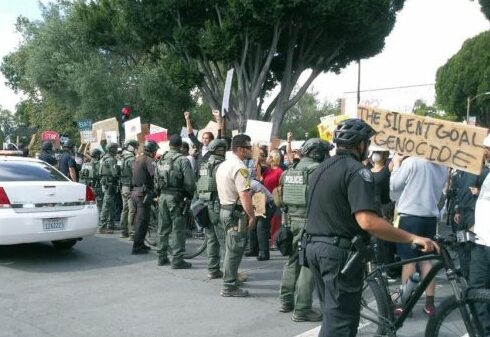 BY CCN STAFF
Five people are facing misdemeanor charges stemming from a protest that turned violent in San Luis Obispo following the May 25 death of George Floyd.
On June 1, protesters blocked traffic on Highway 101, and later engaged in a standoff with officers near the police station. The protest turned violent with agitators throwing rocks and water bottles at officers.
Officers responded with pepper spray, tear gas and handcuffs. Five of the people arrested on June 1 are scheduled for arraignments on Oct. 1.
The San Luis Obispo County District Attorney's Office filed charges of failing to disperse a riot and resisting or obstructing an officer against Gianna Stoddard, 26, according to the complaint. Henry Popp, 19; Abigail Landis, 22; Michael Gates, 22; and Alexandra Bahramzadehebrahimi, 22, were each charged with one count of failure to disperse a riot or unlawful assembly.
In each case, the defendants were informed of their Oct. 1 arraignments during their arrests. Failure to appear, could lead to an arrest warrant, according to the complaints.