Paso Robles police nab bike thief
January 30, 2022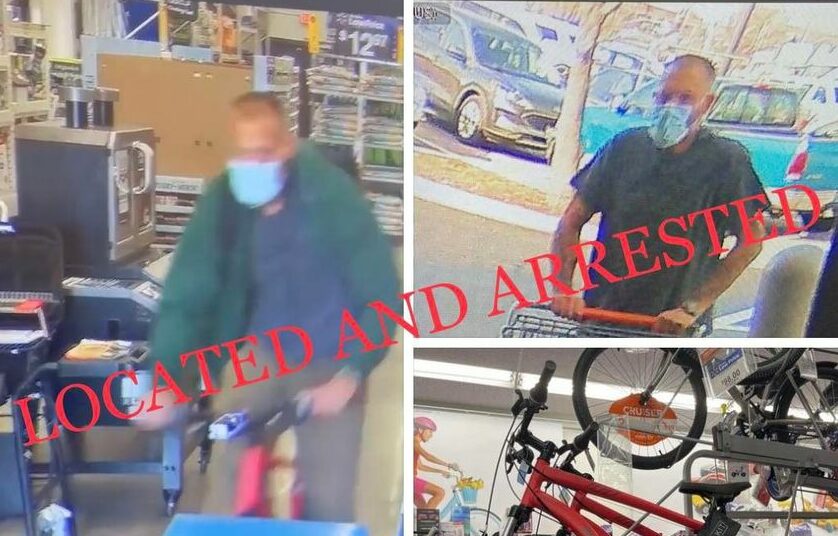 By KAREN VELIE
Paso Robles police officers arrested a man on Sunday who allegedly snached a bike from Walmart on Saturday.
At about 2:30 p.m., the man walked into Walmart on Niblick Road pushing a cart. Shortly afterwards, he was spotted riding a red bike through the garden department and out of the store.
On Sunday morning, officers arrested Jerrod Snow for allegedly stealing the bike. He has since been released from custody.