300,000 gallons of sewage spill into the Salinas River
January 12, 2023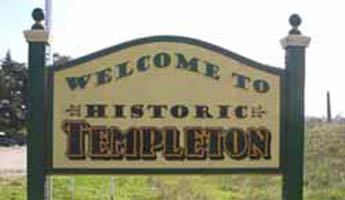 By KAREN VELIE
An estimated  300,000 gallons of sewage spilled into the Salinas River in the Templeton area amid the storm on Monday, according to San Luis Obispo Public Health Department. Health officials did not disclose why the Templeton Community Services District did not report the spill for three days.
The Salinas River flows northward through Templeton to Paso Robles, San Miguel and then into Monterey County.
From 2:45 p.m. through 5:45 p.m. on Monday, the sewage spilled from an area near the intersection of Vineyard Drive and Main Street in Templeton.
"Contact with storm water while swimming or surfing may increase the risk for certain types of illnesses such as rashes, fever, chills, ear infections, vomiting, and diarrhea," according to the SLO County Health Department. "Anyone who inadvertently has contact with these waters during this time should monitor for symptoms and contact their doctor if symptoms persist or are moderate to severe."