Arroyo Grande police seek help capturing alleged thieves
January 15, 2023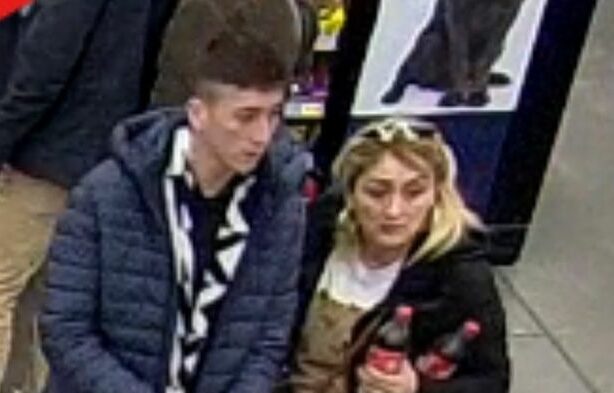 BY KAREN VELIE
The Arroyo Grande Police Department is asking the public for help identifying two suspects who allegedly used stolen credit cards to make purchases at Walmart.
Police are circulating images from surveillance footage of a man and woman recently reordered leaving the Walmart on Branch Street. The pair bought several soft drinks along with the gift cards.
Investigators are asking anyone who is able to help identify the suspects to contact the police department at (805) 473-5110.