Flooding and high wind warnings for San Luis Obispo County
January 8, 2023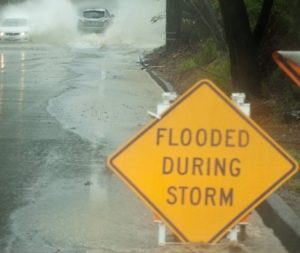 By KAREN VELIE
San Luis Obispo County will be under a flood watch and wind advisory on Tuesday as another atmospheric river is expected to drench the county in rainfall, according to the National Weather Service.
The latest storm is forecast to push through the Central Coast early Monday morning through Tuesday evening. The storm is expected to bring strong winds of 30 to 40 mph, starting at midnight on Sunday and expected to end by 10 p.m. on Monday.
"People should avoid being outside in forested areas and around trees and branches," according to the National Weather Service. "If possible, remain in the lower levels of your home during the windstorm, and avoid windows. Use caution if you must drive."
Aside from the Carrizo Plain, SLO County is under a flood watch from 5 a.m. through 5 p.m. on Monday. Significant flash flooding is possible throughout the watch area.
"Urban areas should expect significant flooding of some roads and freeways, with major delays or closures," according to the National Weather Service. "Excessive runoff will result in flooding of creeks and streams. While there is a chance of main stem river flooding, water flowing through normally dry rivers and washes will threaten homeless encampments."