Judge blocks law punishing doctors for differing views on COVID
January 28, 2023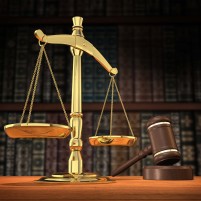 By JOSH FRIEDMAN
A federal judge temporarily blocked a California law that allows the state medical board to suspend or revoke the licenses of doctors who give patients information that contradicts the state's officials stance on COVID-19 vaccines and other pandemic-related matters. [The Hill]
The law, AB 2098, deems the dissemination of misinformation and disinformation about COVID-19 by doctors as unprofessional conduct. The rule pertains to information including the risks, prevention and treatment of COVID-19, as well as vaccines. Existing law allows the Medical Board of California to take action against a licensed physician or surgeon who is charged with unprofessional conduct.
Assemblyman Evan Lowe (D-San Jose) authored AB 2098. Newsom signed the bill into law in October.
In November, a group of five doctors and two nonprofit advocacy groups sued the state of California over AB 2098 allegedly violating their First Amendment rights. The suit names Medical Board officials, as well as California Attorney General Rob Bonta.
The plaintiffs argued the scientific consensus is a poorly defined concept without an official meaning in the medical community.
On Wednesday, U.S. District Judge William Shubb ruled AB 2098's definition of misinformation violates the due process clause of the 14th Amendment to the U.S. Constitution due to vagueness.
The law defines misinformation as false information "that is contradicted by contemporary scientific consensus contrary to the standard of care." Shubb also found that provision is grammatically incoherent and that a reader cannot understand the relationship between the two clauses.
"COVID-19 is a quickly evolving area of science that in many aspects eludes consensus," Shubb wrote.
Shubb said important questions remain unanswered, including who determines whether a consensus exists, who must agree in order for a consensus to exist and how recent the consensus must have been established in order to be considered contemporary. As a result, the plaintiffs could not determine whether their intended conduct would violate the law, Shubb stated.
The judge concluded the plaintiffs would suffer irreparable harm without a preliminary injunction against the law.