Officer shoots carjacker in Santa Maria, video released
January 27, 2023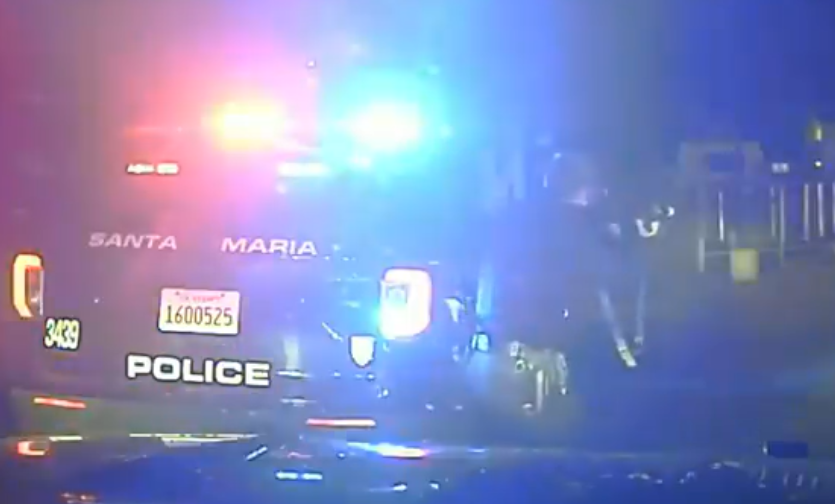 By KAREN VELIE
The Santa Maria Police Department released video on Friday of an officer shooting a carjacker in Santa Maria in December.

On Dec. 15, 24-year-old Francisco Gomez allegedly stole a woman's car at gunpoint.  Shortly afterwards, a patrol officer attempted to pull Gomez over. A chase ensued with officers following the carjacker through the city.
Eventually, the suspect crashed the stolen vehicle in a parking lot of an automotive business. Initially, Gomez held the gun to his head as he crawled out a car window. When he lowered the gun, an officer shot him.
Gomez then fled by foot, running into a nearby business. A struggle ensued, and the business owner disarmed Gomez.
Officers then took Gomez into custody. Upon further investigation, officers determined the weapon was a BB gun that closely resembled an actual firearm.
Gomez spent several days in the hospital. Officers then booked Gomez in jail on charges which include carjacking, evading, false imprisonment, burglary and assault with a deadly weapon.
The shooting remains under investigation. The officer who shot Gomez is on paid administrative leave.