Paso Robles man arrested for child molestation
February 1, 2023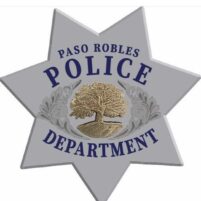 By JOSH FRIEDMAN
Paso Robles police officers arrested a 42-year-old man on Tuesday for allegedly molesting a child on an ongoing basis over the last four years.
Officers first learned of the molestation on Tuesday, police said. Police located Pablo Murillo Gonzalez in the 500 block of Oak Street.
Gonzalez tried to flee from detectives, but police immediately apprehended him. Officers arrested Gonzalez for child molestation and booked him in SLO County Jail with a secured bail enhancement of $500,000.
The investigation into Gonzalez remains ongoing. Investigators are asking anyone who has information about the case to call the Paso Robles Police Department at (805) 237-6464.