Shooting, stabbing during violent Friday night in Paso Robles
February 11, 2023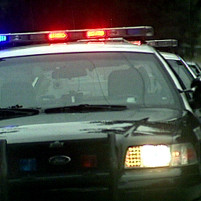 By KAREN VELIE
A stabbing and a shooting in less than two hours kept Paso Robles police officers busy on Friday night.
One person was stabbed near the Walmart on Niblick Road, with a suspect on the run. Across town on Spring Street, a drive by shooter fired shots at two people standing in the Rite Aid parking lot.
Shortly after 7 p.m., a person suffering from three stab wounds made their way to the Walmart. The victim initially claimed a transient stabbed him three times in the Salinas Riverbed area.
First responders transported the victim to a local hospital with non-life-threatening injuries.
Later, the victim admitted his girlfriend, who allegedly suffers from mental health issues, had stabbed him in a vehicle outside of the Paso Robles City limits.
Officers arrested 29-year-old Katelyn Coffey and booked her into the San Luis Obispo County Jail om charges of assault with a deadly weapon and possession of a controlled substance.
At about 8:30 p.m., a driver headed southbound on Spring Street shot multiple rounds at two people standing in the Rite Aid parking lot. No one was injured during the shooting.
Detectives processed both scenes, interviewing witnesses and collecting evidence. Officers believe the stabbing and the shooting are unrelated.
Investigators are asking anyone with information about either incident to call call the police department at (805) 237-6464.