SLO County Sheriff conducts aerial search for Kyle Doan
February 10, 2023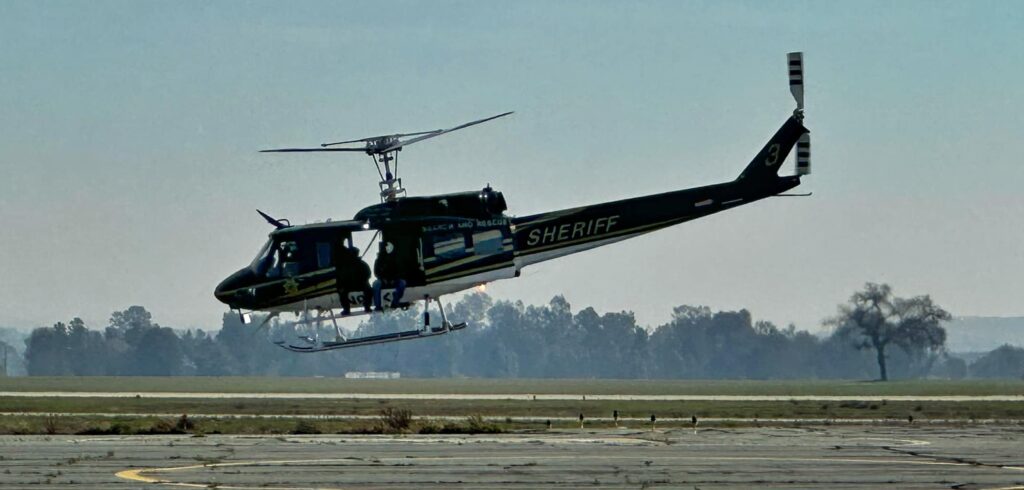 By JOSH FRIEDMAN
The San Luis Obispo County Sheriff's Office is conducting an aerial search Friday in attempt to locate 5-year-old Kyle Doan, who has now been missing for more than a month after being swept away in storm waters.
SLO County Sheriff's personnel, along with a Santa Barbara County Sheriff's helicopter crew are searching the Salinas River north to the Pacific Ocean. The SLO County Office of Emergency Services is also assisting with the search.
The search comes after Lindsy Doan, Kyle Doan's mother, wrote a couple letters to California Gov. Gavin Newsom pleading the state to remove legal barriers to the family's private search efforts. 
"We are hosting searches as volunteers and have personal businesses and licensed professionals who are available to support our personal searches," Lindsy Doan stated in a letter to Newsom that she shared on Facebook on Thursday. "We are requesting clearance from the Department of Fish and Game so that volunteers and civilians can eliminate debris alongside the river on our own without any repercussions."
On the morning of Jan. 9, Lindsy Doan attempted to drive through the San Marcos Creek bed outside of San Miguel with Kyle Doan inside her SUV. Storm waters crossing the rural roadway lifted the SUV and carried it into the swollen stream. 
Water began to fill the vehicle, and Lindsy Doan yelled at her son to come up to the front of the SUV. Lindsy Doan tried to grab her son's hand, but the current pulled him away. Bystanders later rescued Lindsy Doan, but not Kyle Doan.
In the aftermath of the incident, search crews managed to find Kyle Doan's lunchbox and DVDs, as well as his mother's laptop and pencil case. But, they did not succeed in locating Kyle Doan.
After two weeks of searching, sheriff's officials said, moving forward, searches would take place on a limited basis.