SLO County supervisors reject plan to raise their own salaries
February 8, 2023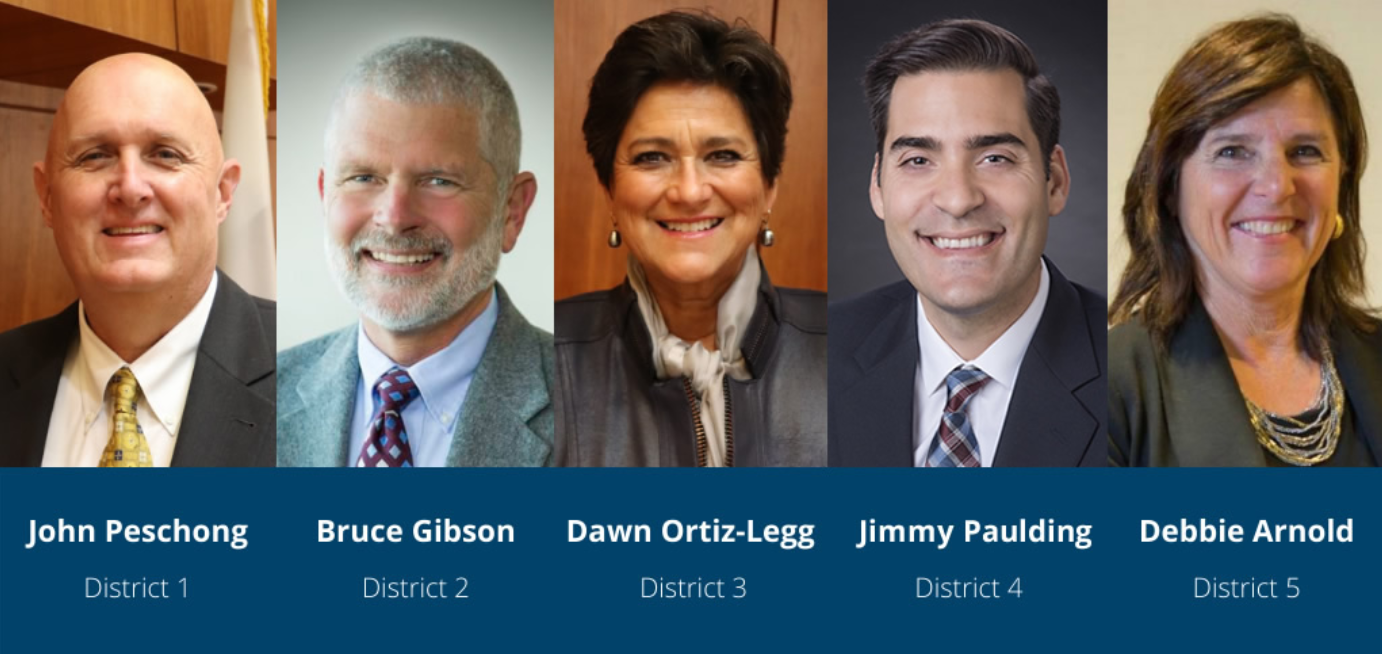 By KAREN VELIE
The San Luis Obispo County Board of Supervisors voted 3-2 on Tuesday against raising their own salaries by 20.8%, with supervisors Bruce Gibson and Dawn Ortiz Legg dissenting.
Supervisors Debbie Arnold and John Peschong had both pledged not to vote to raise their salaries while in office, a promise they have upheld.
Supervisor Jimmy Paulding voiced his concern that his first vote as a supervisor would be to raise his own salary, and voted against the raise noting he needed to build trust with his constituents. During the 2022 election, Paulding was criticized after he claimed he had voted twice against raising his salary while on the Arroyo Grande City Council.
On Dec. 10, 2019, Paulding voted to increase his pay as a council member by 60%, from $405 a month to $648 a month, after voting against the raise a month earlier.
Both Ortiz Legg and Gibson argued that to be competitive and attract candidates for the board, the county needs to increase their salaries.
Gibson and Ortiz Legg then voted to raise their base pay from $90,417 to $109,241 a year, a vote they lost 3-2.
Ortiz Legg, Gibson and Paulding then voted 3-2 to bring back a discussion about tying future raises to a process used for judges.