Driver extricated following crash in San Luis Obispo
March 2, 2023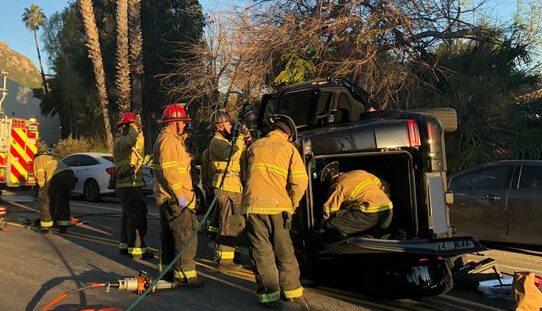 By JOSH FRIEDMAN
San Luis Obispo fire personnel extricated a driver trapped in a vehicle turned over on its side following a crash Thursday morning.
Shortly before 7 a.m., a caller reported the single-vehicle crash near the intersection of Ramona Drive and Palomar Avenue, according to the San Luis Obispo Fire Department. The condition of the driver is currently unclear. 
San Luis Obispo police officers are investigating the crash. Authorities are asking other drivers to stay away from the scene while crews continue to work there.