Firefighters battle house fire in Pismo Beach
March 21, 2023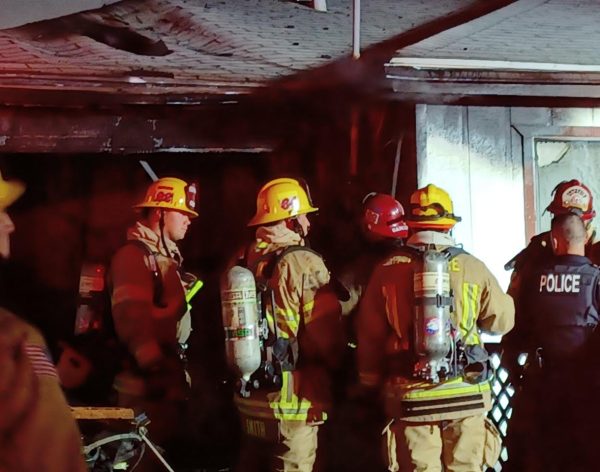 By KAREN VELIE
Firefighters battled a fire at a home in Pismo Beach on Monday evening.
Shortly before 9 p.m., a caller reported a home on fire on Placentia  Avenue near Shell Beach Drive. The residents were able to evacuate the home uninjured.
Firefighters arrived to find the garage of the home at 115 Placentia  Avenue engulfed in flames. The fire also scorched an outside wall of a neighbor's garage.
The cause of the fire is under investigation.
Photos from the scene:
Firefighter standing inside the chard remains of the garage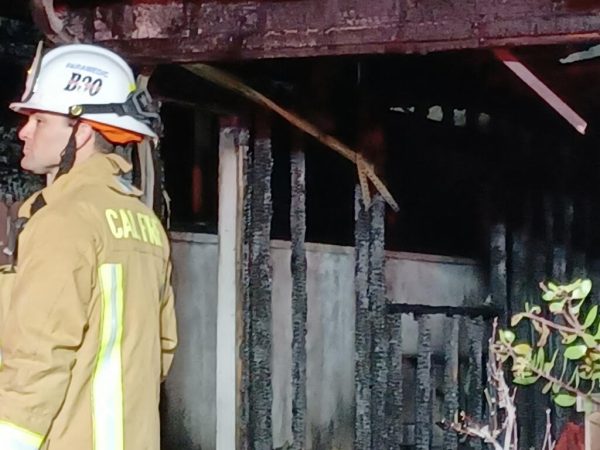 Firetruck and crew in front of the home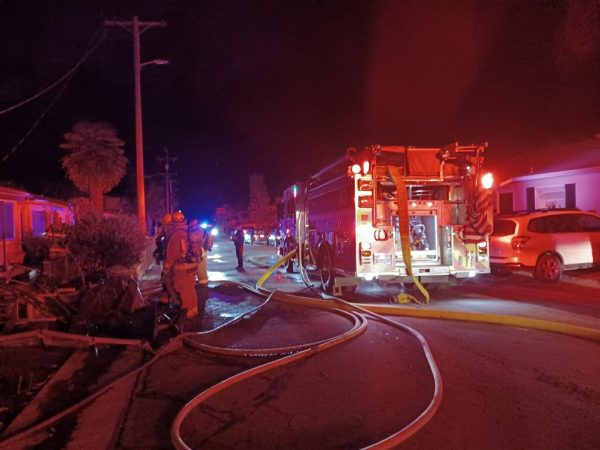 Next-door garage wall burnt from the blaze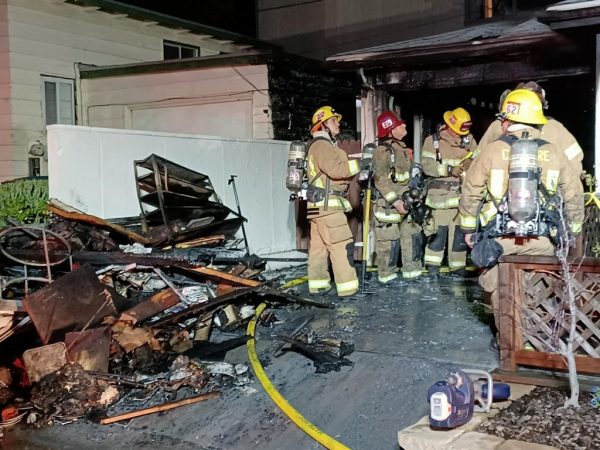 The chard roof held up by burnt timbers