Person rescued after car crashes into creek in rural Arroyo Grande
March 29, 2023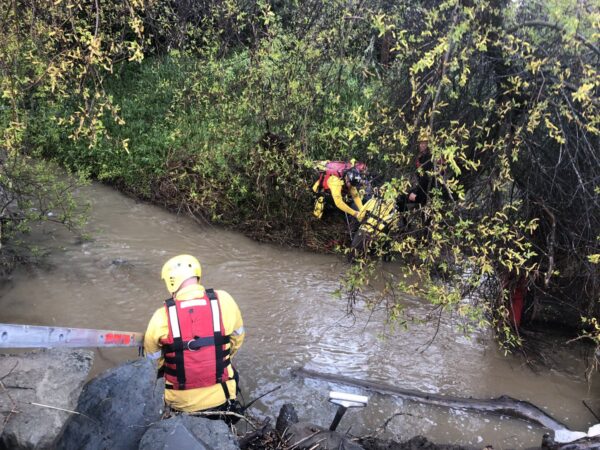 By JOSH FRIEDMAN
Crews rescued a person from a creek in rural Arroyo Grande after a vehicle plunged into the body of water Wednesday morning. 
At about 6:40 a.m., the vehicle crashed into a creek near the intersection of Huasna and Alisos roads, according to Cal Fire. Firefighters arrived at the scene and found all the occupants of the car outside of the vehicle.
The crash left one of the individuals stranded across the creek. Responders rescued the person from shallow water.
One person suffered moderate injuries as a result of the crash.