Santa Maria police arrest teen gang member for armed carjackings
March 27, 2023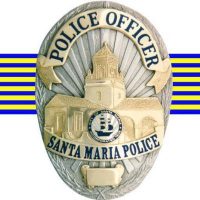 By JOSH FRIEDMAN
Santa Maria police arrested a 17-year-old gang member Sunday night for two armed carjackings that occurred in the northern Santa Barbara County city in January. 
Victims reported carjackings on Jan. 25. and Jan. 30. Investigators identified the teen, a known gang member, as the primary suspect in the carjackings, according to the Santa Maria Police Department. 
At about 11 p.m. Sunday, Santa Maria detectives served search and arrest warrants with assistance from the police department's SWAT Team. Detectives served the warrants at a home in the 1200 block of W. Bethel Lane and took the suspect into custody without incident. 
Police arrested the teen for two counts of carjacking and a vandalism charge, as well as a gang enhancement. Authorities booked the teen in Santa Barbara County Juvenile Hall.
The police department is withholding the suspect's name because he is a minor.