SBA extends deadline to apply for disaster relief loan
March 20, 2023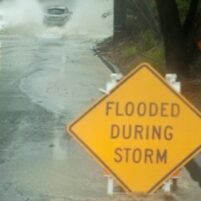 By JOSH FRIEDMAN
The Small Business Administration (SBA) has extended the deadline for local residents and businesses impacted by recent storms to apply for disaster relief loans until March 31. [KSBY]
San Luis Obispo County homeowners, renters and businesses could be eligible for financial assistance from the SBA because of physical damage or economic loss suffered from the storms and flooding that occurred between Dec. 27, 2022 and Jan. 31, 2023. Initially, individuals and businesses had until March 16 to apply for a disaster relief loan from the SBA. They now have the remainder of the month to do so. 
Residents and business owners can still visit a local disaster center to begin the loan application process. The disaster center is located at the San Luis Obispo Library and is open Tuesdays through Saturdays.
Additionally, potential applicants can obtain more information by contacting the SBA Disaster Assistance Customer Service Center at (800) 659-2955.