SLO County crashes, river rescue, flooding – photos
March 10, 2023
By KAREN VELIE
The latest atmospheric river storm is causing widespread flooding, evacuations, car crashes and a river rescue in San Luis Obispo County.
Firefighters rescue two people from the Salinas River
Paso Robles firefighters rescued two people trapped in the Salinas River on Friday morning. The pair appeared to be camping in the river near the Walgreens shopping center. Video by Glenn O'Hagan.
Rollover crash on Highway 101 in San Luis Obispo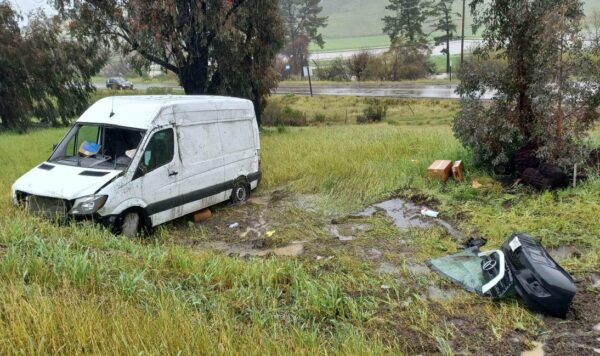 A white van drifted off Highway 101 near lower Higuera Street in San Luis Obispo, then rolled and the went down an embankment knocking out the windshield and the front bumper. One person was injured in the crash.
Graves, walkways and benches submerged in SLO
Flooding at Silver City in Morro Bay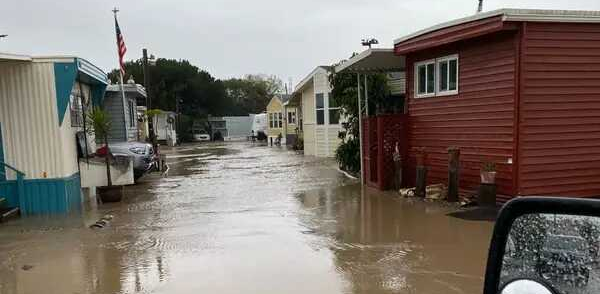 The entrance to Spanish Oaks at Highway 101 in Santa Margarita
Playground in Avila Beach
Postal delivery on San Ramon in Atascadero
Fruit tree falls in Atascader0
Cemetery in San Luis Obispo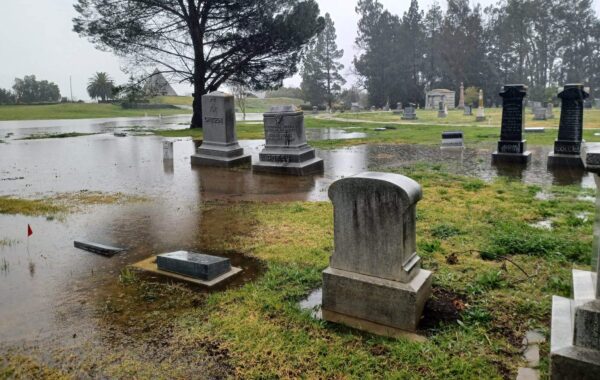 Bob Jones Trail in Avila Beach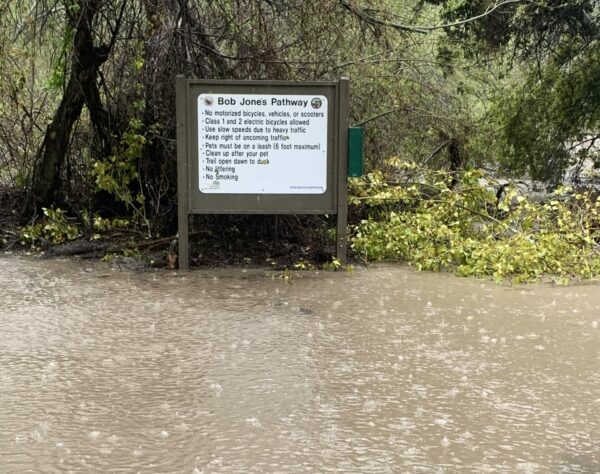 Santa Margarita Creek