SLO County residents clear criminal records with help from district attorney
March 7, 2023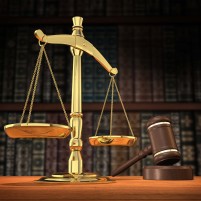 By KAREN VELIE
The San Luis Obispo County District Attorney's Office and other community organizations are working to assist eligible individuals clear their criminal records, District Attorney Dan Dow announced today.
The goal is to help reduce barriers to employment and housing. A criminal record—no matter how old or how minor—can be a significant barrier to reentry for people when most employers, property managers and universities use background checks to screen applicants.
The SLO County District Attorney's Office is part of a collaborative effort with the SLO County Probation Department, SLO Defenders, Restorative Partners, People's Justice Project, California Rural Legal Assistance, and SLO College of Law to host a free Clean Slate Clinic for SLO County residents. Eligible individuals may apply for criminal record expungement, felony reduction, and arrest record sealing on March 24 from 10 a.m. to 6 p.m. at the SLO County Law Library.
"Criminal records can make it very difficult for people to get jobs and housing after incarceration," Dow said. "The added stability that comes from obtaining employment and housing helps reduce rates of recidivism which improves public safety and the overall quality of life in our community.'
Criminal record expungement provides numerous benefits for individuals convicted of certain misdemeanors and felonies. When applying for a job, individuals who successfully expunge their criminal record can lawfully answer "no" if asked whether they have been convicted of a crime. Moreover, an employer is not permitted to consider an expunged conviction that is discovered through a background check in making a hiring decision