Workers contain gas leak in Templeton after tree falls on line
March 5, 2023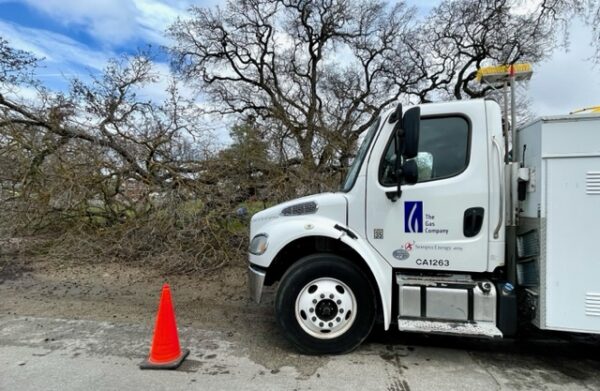 By RICHARD BASTIAN
Workers from Sempra Energy responded to a gas leak in Templeton after a fallen tree ruptured a natural gas line.
Shortly after 10 a.m., a caller reported a gas smell near the intersection of 1rst and Main streets in Templeton. Cal Fire arrived to discover a large tree had fallen due to strong winds and ground being saturated from recent rains, causing a gasoline to break.
Crews from Sempra Energy responded and repaired the line.