Santa Maria teen killed in motorcycle crash
March 5, 2023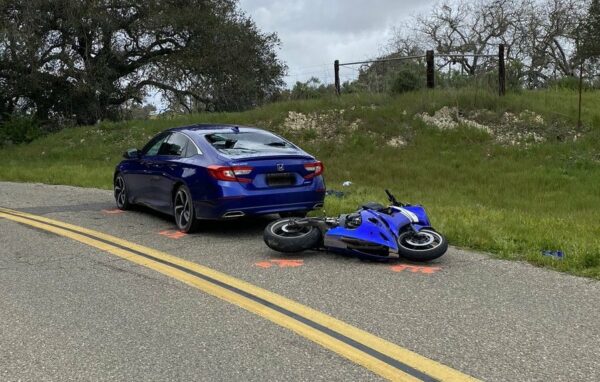 By JOSH FRIEDMAN
An 18-year-old Santa Maria man died in a motorcycle crash Sunday morning southeast of Orcutt near the town of Sisquoc, according to the Santa Barbara County Fire Department.. 
Shortly before 10 a.m., the teen was riding a Yamaha motorcycle heading northbound in the 7600 block of Foxen Canyon Road when he drifted over a double yellow line into the path of an oncoming Honda driven by 42-year-old Bobbie Dowdy of Arroyo Grande, according to the CHP. The motorcycle slammed head-on into the Honda, ejecting the teen.
Several witnesses attempted to administer aid to the motorcyclist before emergency personnel arrived. Medics eventually pronounced the motorcyclist dead at the scene.
Neither Dowdy, nor her passenger, Arroyo Grande resident Johnnie Fernandes, suffered injuries in the collision.
CHP officers are investigating the incident. Investigators have already ruled out weather, drugs and alcohol as factors in the crash.