Fire breaks out at Los Osos sushi restaurant
April 3, 2023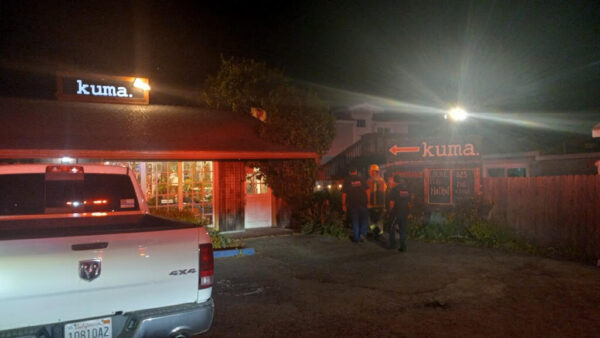 By JOSH FRIEDMAN
A fire broke out at a sushi restaurant in Los Osos Sunday evening, resulting in minimal damage. 
A caller reported the fire shortly after 8 p.m. at Kuma, located at 2011 10th Street, according to Cal Fire. Firefighters arrived at the scene and extinguished the blaze.
Firefighters stayed at the scene for a total of two hours and 14 minutes. There were no reports of any injuries.
The Tribune reports the fire started in a smoker and spread into a wall.