Former Central Coast man allegedly threatened Planned Parenthood
April 6, 2023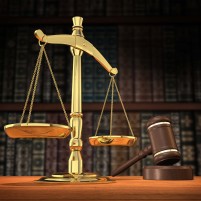 By KAREN VELIE
A former Central Coast man is facing multiple charges after he allegedly made repeated death and bomb threats last year, including to a Planned Parenthood office on the day the U.S. Supreme Court overturned its Roe v. Wade decision, the Justice Department announced today.
Nishith Tharaka Vandebona, 34, who currently lives in Bakersfield, pled not guilt on Wednesday to three misdemeanor counts of threatened forcible intimidation in federal court and two felony counts of transmitting threatening communications. A federal magistrate judge then ordered Vandebona jailed without bond.
"Death threats are never acceptable regardless of what a person believes," said U.S. Attorney Martin Estrada. "No one should be threatened with death or bodily harm simply because they provide health services or work for a nonprofit."
From Feb. through June of 2022, Vandebona used an internet application to create anonymous telephone numbers to make the threatening calls, according to the indictment.
During the spring of 2022, there was news coverage that the Supreme Court was considering overturning Roe, its 1973 decision that recognized a constitutional right to abortion, after an initial draft of the new opinion was leaked.
On June 24, 2022, the Supreme Court published a decision in Dobbs v. Jackson Women's Health Organization, which overturned Roe and ruled that the Constitution does not confer a right to abortion.
That day, using an anonymous number, Vandebona left a voicemail message containing death threats with Planned Parenthood California Central Coast, a Santa Barbara-based reproductive health services organization, the indictment alleges.
A day later, Vandebona allegedly called Planned Parenthood Los Angeles and said, "I'm calling to let you know that I'm going to come in there and kill all of you, including your staff and your security. You got it? You're overdue for an attack."
Within an hour, Vandebona allegedly telephoned Planned Parenthood Los Angeles again and made several death threats, including: "I'm gonna come in there and murder your staff."
Prior to the alleged threats to the Planned Parenthood facilities, Vandebona allegedly called in a bomb threat to the office of Californians for Population Stabilization (CAPS), a Ventura-based non-profit organization that advocates for "zero population growth," primarily through immigration restrictions.
Vandebona allegedly used anonymous numbers he obtained from the internet to make threatening phone calls to CAPS. In one of the calls, he said, "I'm gonna come in there and kill all of you, dude. Be careful."
In another call to CAPS in 2022, Vandebona said, "I'm gonna come in there, plant a bomb, and kill as many white Americans as possible. You understand that? Servicemen, families, everybody," according to the indictment.
If convicted, Vandebona faces a statutory maximum sentence of five years in federal prison for each count of transmitting threatening communications in interstate commerce, and a statutory maximum sentence of one year in federal prison for each FACE Act count.