Paso Robles firefighters rescue ducklings from storm drain
April 14, 2023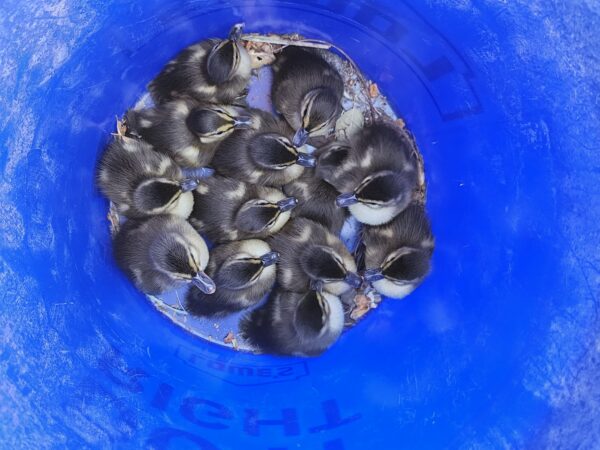 By JOSH FRIEDMAN
Paso Robles public safety personnel rescued ducklings from a storm drain this week after a walk with their mother took a turn for the worse.
A little duckling fell through the grate of a storm drain, the Paso Robles Police Department stated in a social media post. A firefighter then jumped into the storm drain and started collecting ducklings in a bucket. 
One duckling shied away and went deeper into the drain. The mother duck stayed nearby.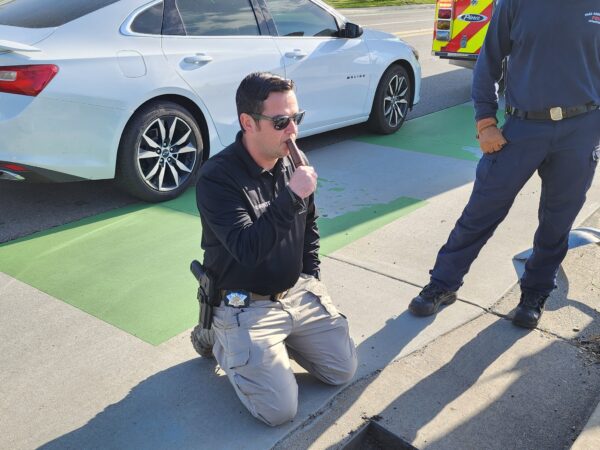 Shortly afterwards, a police sergeant arrived and mimicked the quacks of the mother duck. The duckling came running toward the opening and then into the hands of a firefighter.
The mother and her 12 ducklings reunited. They were last seen heading for Deeds Bar & Grill.