Train hits and kills pedestrian near Gaviota
April 21, 2023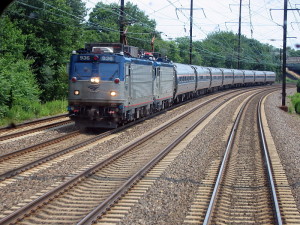 By JOSH FRIEDMAN
An Amtrak train struck and killed a man in the Gaviota area Friday morning.
The train hit the man at approximately 11:12 a.m. beside Highway 101 about a mile southeast of Mariposa Reina. Emergency responders pronounced the man dead at the scene, according to the Santa Barbara County Fire Department. 
Law enforcement personnel are investigating the crash. It is unclear what the victim was doing on the train tracks.
The Pacific Surfliner train involved in the collision remained stopped until about 1 p.m. The train is operating about two hours and 25 minutes behind scheduled, officials say.