Are San Simeon officials cleaning house?
May 8, 2023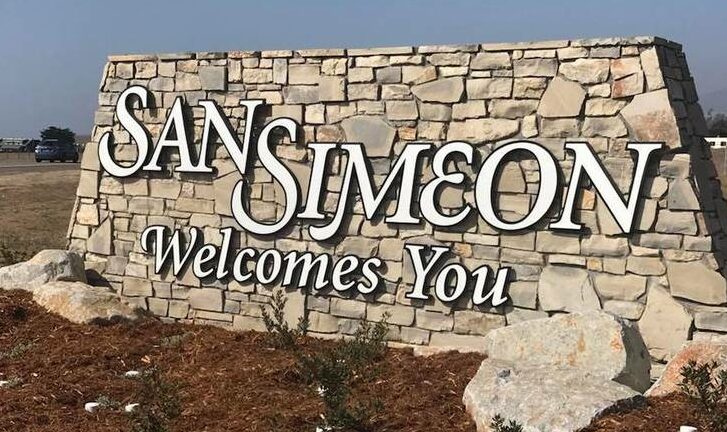 By KAREN VELIE
Four months after cutting ties with its legal counsel, the San Simeon Community Services District Board of Directors is looking for a new general manager.
The board voted earlier this year to bifurcate general manager and operational duties, and to open up the positions to new applicants. During the same time, the board ended its contract with the legal firm Adamski Moroski Madden Cumberland & Green LLP.
After the district board voted to pay more than $190,000 in legal bills related to alleged conflicts of interest and illegal business practices by general manager Charlie Grace, in 2022 voters rejected the former board majority. Both newly elected board members had voiced concerns over the board majority's vote to pay Grace's legal bills.
On Wednesday, the new board released requests for proposals from applicants interested in either the general manager or operation head positions.
For the first time in nearly 20 years, Grace will have to compete for his position at the tiny coastal town just south of Hearst Castle.
Grace's long history in San Simeon
In 2004, Grace was a wastewater operator for the district, working for ECO Resources which was contracted to manage the district. Within a year, ECO Resources bumped Grace into the general manager position.
While under Grace's leadership, the State Water Resources Control Board slapped the district with multiple notices of violation. In addition, investigations determined someone at the district had falsified data.
In 2011, both ECO Resources and Grace settled with the water board, with Grace agreeing to pay a $30,000 fine and ECO Resources a $1 million fine.
Additionally, Grace was stripped of his prestigious Grade V operator's license and relegated to a Grade III.
Over the course of the water board's investigation, relations between ECO Resources and Grace soured. In 2010, APTwater Services took reign of the district's management, with Grace shepherding an emergency agreement between the newly formed firm and the district. Grace continued serving as general manager.
In July 2013, Grace established his own company, Grace Environmental Services, as a sole proprietor. Shortly afterwards, San Simeon began contracting with Grace's company, which appeared to have poached APTwater Services' employees.
In 2016, Grace negotiated a long-term contract with Grace Environmental Services, prompting several residents to accuse him of a conflict of interest. The California Fair Political Practices Commission then initiated a conflict of interest investigation into Grace.
In 2021, Grace agreed to pay the state a $4,500 fine for violating conflict of interest laws.
Noting this was the first time the commission has penalized a public official for a Government Code 1090 violation (contract conflict of interest law), Commission Chair Richard Miadich spoke of the need to "get off on the right foot" and the "importance of protecting the integrity of public officials."
"The public was harmed when Mr. Grace was on both sides of the transaction, that is the harm, and it is a significant harm," Miadich said. "It diminishes the public's ability to trust that government decisions are being made for the benefit of the people and not for the self interest of the public official involved."
In 2021, the San Luis Obispo County District Attorney's Office filed a civil suit against Grace and Grace Environmental Services alleging illegal business practices and false advertising in his work with the San Simeon district.
Since then, the San Simeon district board voted twice to pay for Grace's legal defense at a cost of more than $190,000. The district attorney's office and Grace are scheduled for settlement negotiations later this month.
During the past year, the water board has slapped Grace with two additional notices of violation.
The current contract with Grace Environmental Services is set to expire on Jan. 31, 2024. Grace's firm is currently paid about $750,000 a year to perform general manager services and for operations.