Car slams into semi-truck in San Luis Obispo
May 1, 2023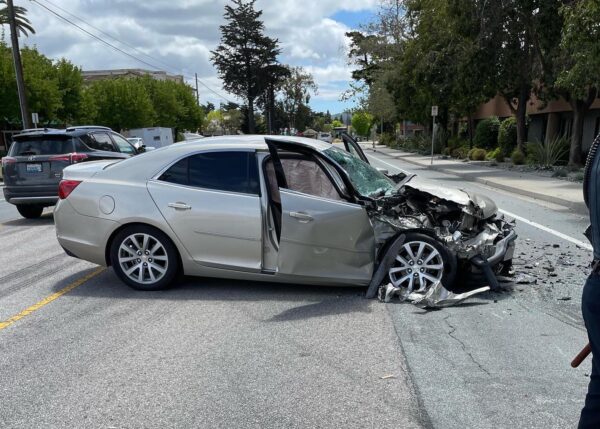 By JoSH FRIEDMAN
A driver slammed into the back of a semi-truck in San Luis Obispo Monday afternoon, causing major damage to the person's car. 
The driver of a sedan drovw into the back of the truck on south Higuera Street, according to the San Luis Obispo Police Department.
No one was injured in the crash.
"Today's reminder to pay your full attention to driving when behind the wheel," officers said in a social media post.