Man sentenced to eight years for TV Hill arson in Santa Barbara
May 5, 2023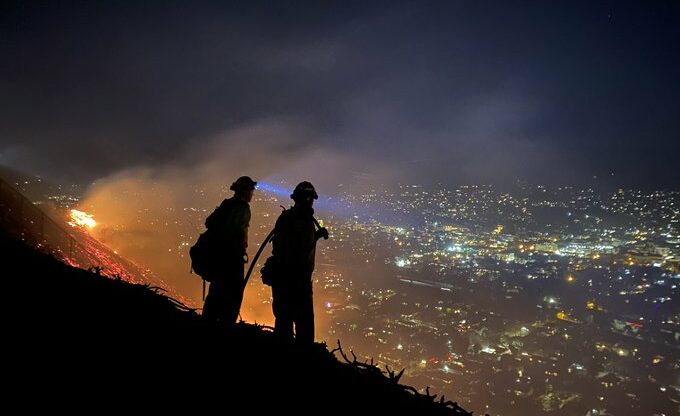 By JOSH FRIEDMAN
A judge sentenced an alleged serial arsonist to eight years in prison for starting a hillside fire in Santa Barbara in 2021 that damaged two homes, threatened the KEYT newsroom and led to hundreds of residents evacuating.
Victor Angel Hernandez, 24, pleaded guilty to a charge of arson of an inhabited structure and admitted to a special allegation of starting a fire that damaged multiple structures. In addition to serving his prison sentence, he must also register as an arson offender for the remainder of his life and pay at least $80,000 in restitution to the city of Santa Barbara.
First reported burning in the TV Hill area, the Loma Fire spread rapidly on the hillside adjacent to Loma Alta Drive. Officials ordered hundreds of residents to evacuate homes, and KEYT employees also evacuated their newsroom as flames came close to the building. The blaze ultimately burned about nine acres.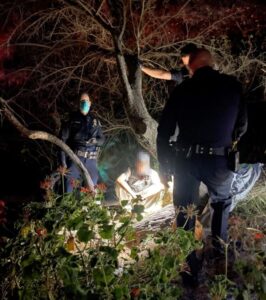 A few hours after the blaze started, fire investigators noticed a suspicious person scrambling down the lower portion of the hill and hiding in the brush between Loma Alta Drive and West Ortega Street, according to the Santa Barbara Police Department. Officers then arrested Hernandez for being under the influence of a controlled substance and brought him to the police department for questioning. 
Detectives and fire investigators interviewed Hernandez and established a timeline that put him at the scene of the Loma Fire. Investigators determined there were five separate blazes that night, each of which Hernandez was suspected of having set. Police also suspected Hernandez was involved in other arson cases in Santa Barbara. 
Following Hernandez's sentencing, District Attorney John Savrnoch issued a statement thanking first responders.
"Thank you to the fire personnel who risked their lives stopping the spread of this arson before it could do even more damage to our city," Savrnoch said. "Due to outstanding work, dedication, and corroboration between the Santa Barbara city fire investigators, Santa Barbara police officers and detectives, and the prosecution team led by Senior Deputy Kevin Weichbrod, this individual was held accountable for his actions."