Paso Robles bound plane makes emergency landing in field
May 23, 2023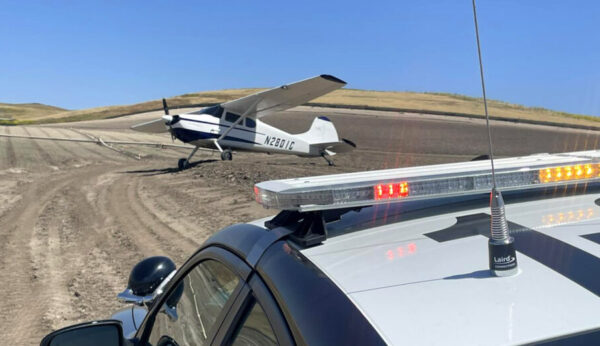 By KAREN VELIE
The pilot of a plane headed to Paso Robles made an emergency landing in an agricultural field south of King City on Monday, which resulted in minor damage to the landing gear, according to the Monterey County Sheriff's Office.
Shortly before 11 a.m., the Cessna 170 was en route to Paso Robles when it suffered catastrophic engine failure. The pilots turned back to land at the King City Airport, but were unable to make it.
Neither occupant was injured during the landing.
"They did a great job landing under the conditions they were working with," a deputy posted on social media. "Only minimal damages to the landing gear."