Clerk determines cost of Paso Robles election, less than expected
May 22, 2023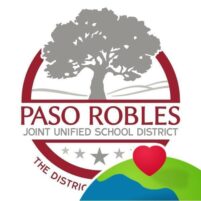 By KAREN VELIE
The San Luis Obispo County Clerk-Recorder's Office recently determined the final cost for the Paso Robles Joint Unified School District Board election, and it's substantially lower than the initial estimate. The final bill is $307,624.
A petition drive to oust Kenney Enney from the school board, with several people condemning Enney on social media for sharing a link that included criticisms of the trans community, led to a special election.
The school district held the special election on April 18, which Enney won, at an estimated cost of $493,000 to the school district. The clerk's office said low turnout, approximately 39%, resulted in the lower cost.
SLO County's breakdown of charges:
Services and supplies $45,929
Publications – $1,458
Ballot and VIG printing – $23,030
Polling location workers – $13,186
Postage – $6,673
Labor – $217,345
The school district has 30 days to pay $307,624 for the special election.