Paso Robles police determine active shooter call a hoax
May 10, 2023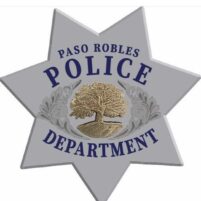 By KAREN VELIE
A caller reported an active shooter at the Allegretto Vineyard Resort in Paso Robles on Wednesday afternoon, a claim officers later determined was a hoax.
Shortly before 3 p.m., the caller reported an active shooter event, but the call did not seem legitimate. The call originated out of New Mexico.
Even so, officers immediately responded to the Allegretto resort on Buena Vista Drive to ensure there was no active threat in the area.
Shortly after the Paso Robles Police Department received the hoax call, the department started receiving information from other California agencies that these hoax "swatting" calls were happening
all over California. Law enforcement agencies in Los Angeles, Santa Monica, Santa Barbara, Los Gatos, Lompoc, Santa Maria and Pismo Beach received calls claiming hotels or resorts in their jurisdictions were being attacked by an active shooter.
All of these calls were determined to be hoaxes.