Santa Maria Police ask for help identifying jewelry thief
May 16, 2023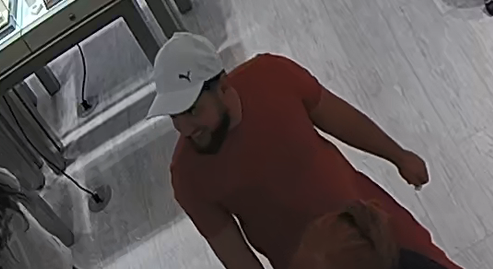 By JOSH FRIEDMAN
Santa Maria police are asking for the public's help identifying a jewelry thief.
Shortly before 5 p.m. on Sunday, posing as a customer looking to buy jewelry for a relative, the suspect asked a clerk at the Kay Jewelers on E. Betteravia Road for assistance. The man was on a FaceTime call with the alleged family member as he browsed jewelry items.
He used the video call as a distraction and then walked away with a pair of gold rings with a combined value of about $9,000, according to the Santa Maria Police Department. 
The suspect identified himself to a sales associate as being Arabic. Sales associates said the man was fluent in English, Spanish and Arabic. 
Police describe the suspect as 5 foot 8 to 5 foot 10 with black hair, brown eyes and a groomed beard and mustache. The man is heavy set and about 40 years old.
Authorities request that anyone who has information about the suspect's identity or whereabouts contact investigator K. Payne at (805) 928-3781 ext. 1660.