SLO woman who killed husband sentenced to jail
May 20, 2023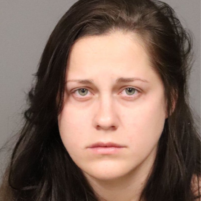 By KAREN VELIE
A judge recently sentenced a San Luis Obispo woman who shot her husband at point-blank range to seven years for involuntary manslaughter. The judge split the sentence in two parts: two years in county jail followed by five years of community supervision.
On July 16, 2020, Skylar Marshall shot her 35-year-old husband Alexander Hagist inside their unit at the Peachwood Apartments on Chorro Street. Hagist suffered a single gunshot wound to the head and later succumbed to his injuries.
Marshall and Hagist had been married for about a year prior to the husband's death.
The SLO County District Attorney's Office initially charged Marshall with murder, a charge the court rejected.
During a preliminary hearing in 2021, SLO County Superior Judge Jesse Marino said it was an incredible stretch for prosecutors to have charged Marshall with murder, an offense that involves malice and intent.
Marshall told investigators she though the firearm was unloaded. Marshall put the barrel of the gun to her husband's forehead, and when he stared back at her without any reaction, she pulled the trigger, the woman said.
Prosecutors then filed a lesser charge of involuntary manslaughter. On December 28, 2022, Marshall entered a plea of no contest to the sole remaining charge of manslaughter and admitted that she used a handgun in the crime.
"Our hearts go out to the family and friends of Alex for their loss in this senseless and completely avoidable tragedy," said District Attorney Dan Dow. "This case illustrates the devastating effects of irresponsible gun use. It is very simple, if you accept the responsibility of handling a firearm, you assume the legal and moral obligation to exercise the highest degree of care in its use."