Who are the highest paid SLO County officials, employees?
May 15, 2023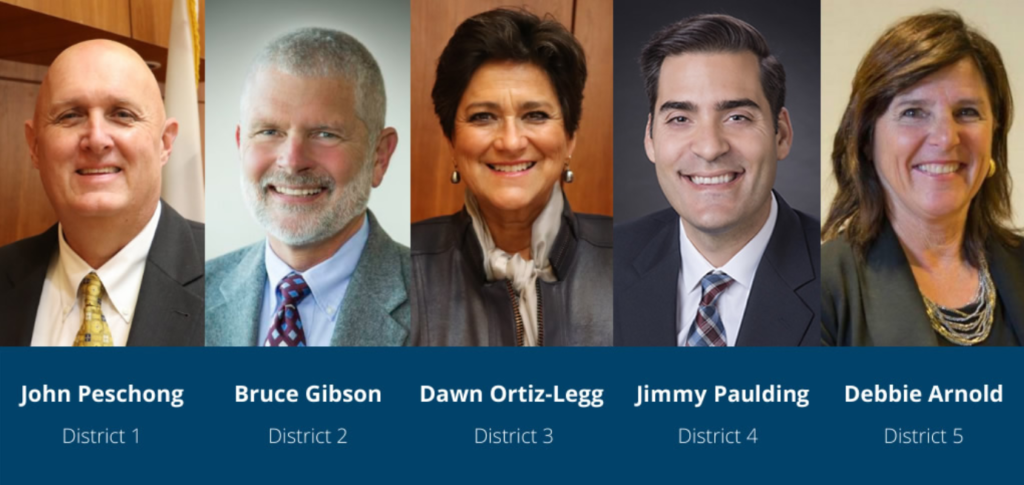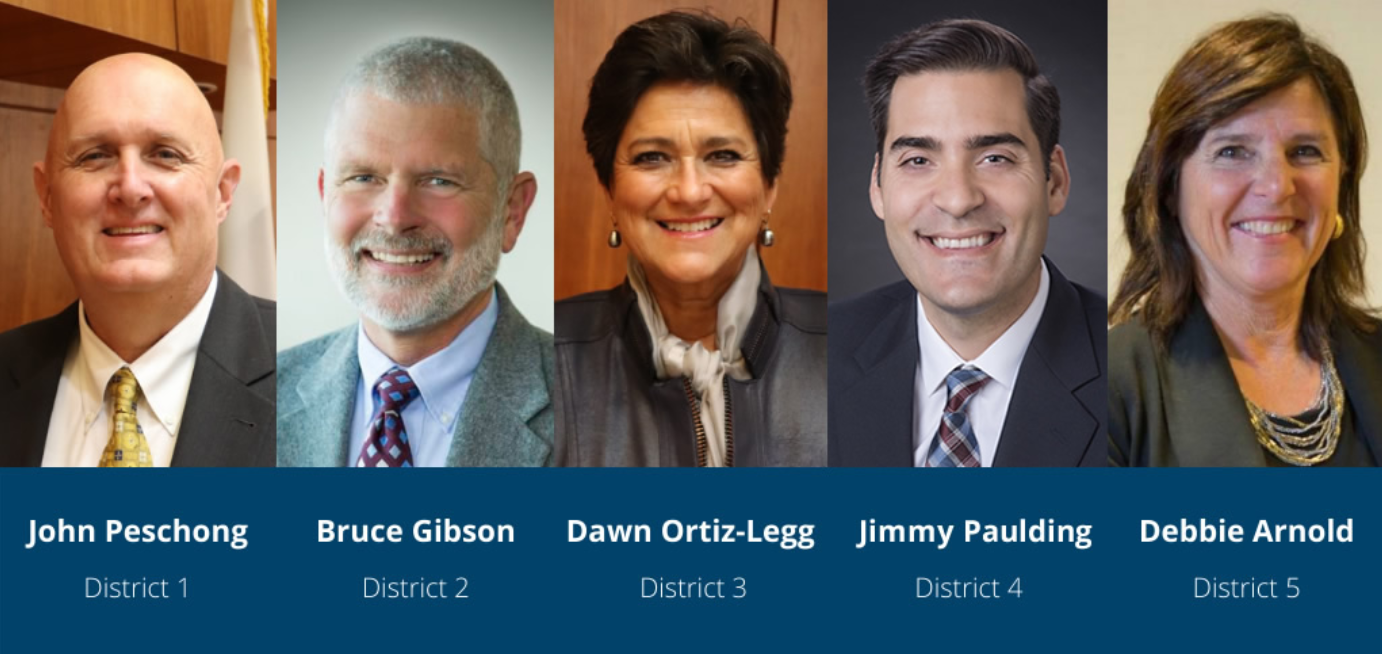 By KAREN VELIE
At a time San Luis Obispo County is facing a $5 million budget shortfall, some elected officials and department heads continue to seek large increases in pay.
After refusing to provide line-level staffers raises of more than 3% a year, in 2022 the SLO County Board of Supervisors approved raises for county administrators and management staff of up to 23%. Now, three members on the board of supervisors are eyeing a 26% increase in their own pay further exposing the differences in compensation provided county officials.
While both supervisors John Peschong and Debbie Arnold pledged not to vote to raise their salaries while in office, Peschong also refused to accept pay raises during the past four years. In addition, the perks and benefits each supervisor garners varies widely.
Supervisor Bruce Gibson has regularly collected more in benefits than his counterparts on the board, while Peschong has regularly sought the least in compensation. Gibson collected $27,710 more than Peschong in 2022, according to Transparent California, a database of pay and retirement benefits.
SLO County supervisor total pay in 2022
1. Bruce Gibson – $156,196
2. Debbie Arnold – $148,155
3. Lynn Compton – $136,623
4. Dawn Ortiz-Legg – $136,493
5. John Peschong – $128,486
SLO County supervisor base salaries
1. Bruce Gibson – $90,418
2. Debbie Arnold – $90,418
3. Lynn Compton – $90,418
4. Dawn Ortiz-Legg – $90,418
5. John Peschong – $86,115
The county's top earner in 2022 was Daisy Ilano-Ramos, the former director of County Mental Health. Ilano-Ramos received $545,359 in pay and benefits, according to Transparent California.
Sheriff Ian Parkinson collected the second highest total, receiving $450,325 in pay and benefits from the county.
SLO County's highest earners in 2022 (total pay and benefits)
1. Daisy Ilano-Ramos, former mental health director – $545,359
2. Ian Parkinson, sheriff – $450,325
3. Wade Horton, former county administrator – $400,952
4. Dan Dow, district attorney – $396,725
5. Rita Neal, county counsel – $392,826
6. Penny Borenstein, county health officer – $379,856
7. James Hamilton, auditor, controller, treasurer – $355,438
8. Daniel Milei, director information technology – $344,582
9. Trevor Keith, director planning department – $338,403
10. John Diodati, director public works – $338,103
In all, the county employed 3,656 workers, 2,263 of whom were full-time employees. The median compensation for a full-time, year-round county employee was $122,940, according to Transparent California.
Employee compensation totaled $350,199,241 in 2022, accounting for nearly half of the county's budget.
The SLO County Board of Supervisors voted 3-2 in May to bring back a discussion about raising their own salaries by 26%, with supervisors Arnold and Peschong dissenting. The board is scheduled to vote on the proposed raises on Tuesday.