Chevron slapped with $63 million verdict for toxic pit in Santa Barbara
June 9, 2023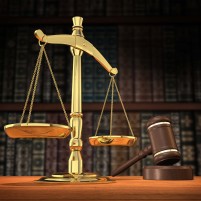 By KAREN VELIE
A Santa Barbara County Jury returned a $63 million verdict on Thursday against Chevron for covering up a toxic chemical pit that left a man who purchased the property with terminal blood cancer.
Chevron buried a toxic chemical sump pit in 1974 and then sold the land in 1983. Two years later, Kevin Wright built his home directly over the toxic chemical pit.
Almost three decades later, Wright was diagnosed with multiple myeloma, a terminal blood cancer. Multiple myeloma is directly related to the known carcinogen, benzene, which was discovered at toxic levels in the soil beneath his home.
Wright is currently in remission, however, he continues to have severe pain and regularly undergoes chemo treatments to hold the cancer at bay.
"They cut corners and my life was turned upside down as a result," Wright said. "Chevron's continued denial of the harm they caused is a shameful reminder that this company values only profits, not people."