Santa Barbara County detectives arrest four suspects for attempted murder
June 9, 2023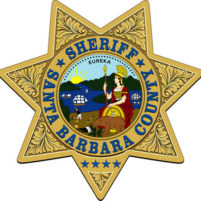 By JOSH FRIEDMAN
Sheriff's detectives arrested four suspects on Wednesday on attempted murder charges over a fight in unincorporated Santa Barbara last week that left a man hospitalized with serious injuries. 
At about 3:30 p.m. on June 2, a fight broke out near a community pool in the 4600 block of Gate Way, according to the Santa Barbara County Sheriff's Office. Deputies arrived at the scene and found a 20-year-old man with serious injuries. He is expected to survive.
On Wednesday, detectives arrested a total of four suspects in Santa Barbara and Isla Vista. 
Deputies booked Brandon Tyree Smith, 21, Jordan Alexander Lopez, 20, Michael Christian Lee, 21, and Jude Issam Hallal, 19, at the Sheriff's Main Jail on felony charges of attempted murder, robbery and conspiracy.
The investigation into the incident is ongoing. The suspects and the victim knew each other, and detectives do not believe the incident was a random attack. 
Sheriff's officials request that anyone who has information about the case call detectives at (805) 681-4150.