Grover Beach officers arrest probationer with loaded ghost gun
June 28, 2023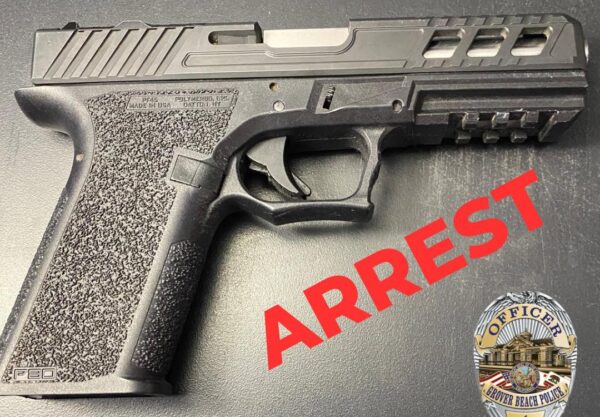 By JOSH FRIEDMAN
A traffic stop in Grover Beach Sunday evening led to officers arresting a Central Coast man who is on probation and was allegedly carrying a loaded ghost gun. 
Officers stopped a driver for speeding on Grand Avenue. Upon contacting the occupants of the vehicle, police determined that a passenger, 20-year-old Benjamin Ybarra of Santa Maria, was on probation, according to the Grover Beach Police Department. 
When officers searched Ybarra, they found a loaded ghost gun in his front waistband. 
"Ghost guns are illegal, privately assembled and untraceable," the police department stated in a social media post. "They are commonly used to commit crimes and are being recovered by law enforcement at an increasing rate."
Authorities booked Ybarra in San Luis Obispo County Jail, where he currently remains with his bail set at $50,000. Ybarra is being held on 13 charges, including felon in possession of a firearm, unlawful possession of ammunition, obstructing or resisting an officer and possessing or manufacturing large capacity magazines for sale or import.