Hancock College instructor accused of drugging, raping Nipomo woman
June 5, 2023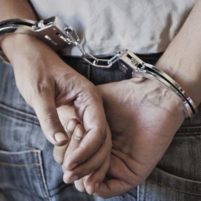 By KAREN VELIE
A former Hancock College instructor is battling allegations he drugged and raped a Nipomo woman.
While working as an instructor at Hancock College in Santa Maria, 29-year-old Kevin Daily allegedly sexually assaulted a woman at her home in Nipomo. On May 7, 2022, the alleged victim, referred to as Jacqueline Doe, attended a dry wedding in Nipomo. She then went for a drink with Daily to the Mason Bar in Arroyo Grande, Doe told CalCoastNews.
Doe had several drinks and then blacked out, she said. She believes Daily drugged her.
Daily carried her out of the Mason Bar, drove her to her home in Nipomo, and had sex with her. Doe did not wake up until about 3 p.m. the next day. Feeling as if she had been drugged and believing she had been raped, five hours later, Doe drove to Marian Regional Medical Center in Santa Maria.
However, after more than five hours at the hospital, staff said they could not do a drug test or perform a rape kit because the alleged crime had occurred in San Luis Obispo County, Doe said.
By the time Doe drove to another hospital and waited for an opening, the time to test for date rape drugs had passed. Even so, medical staff performed a rape test and reported the alleged crime to law enforcement.
A few days later, Daily called Doe. She said she would call him back, and did so with law enforcement listening in.
After asking him repeatedly if they had had sex, Daily eventually confessed to having non-consensual sex with Doe.
Deputies raided Daily's residence and discovered he had manufactured a firearm and had an assault weapon.
The SLO County District Attorney's Office charged Daily with rape and weapons charges on May 20, 2022.
Following Daily's arrest, Doe contacted Hancock College to inform the administration of Daily's charges. For months, Daily continued teaching a lean manufacturing course. However, by 2023, Daily was taken of the teaching rolls.