Lawsuit accuses Central Coast retailer of trafficking cannabis
June 19, 2023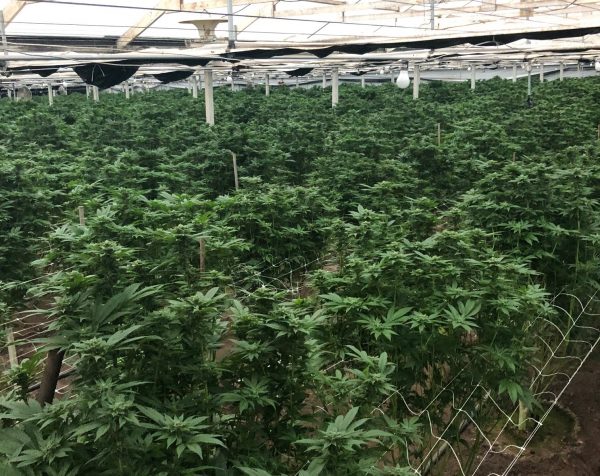 By KAREN VELIE
After years of whispered allegations, a recently filed lawsuit accuses the owner of five cannabis retail stores in San Luis Obispo and Santa Barbara counties of being the largest, or one of the largest, black marketeers of cannabis in California, and possibly the nation.
Cannabis retailer Catalyst, under the name 562 Discount Med, filed the suit in Los Angeles County Superior Court on June 6 against Glass House Brands for harming the legal market through its alleged illegal activity. The suit accused Glass House of selling a significant amount of the cannabis it produces on the black market in states as far away as New York and New Jersey.
California pot farmers are producing up to nine times the amount of cannabis consumed in the state. By selling on the black market, Glass House is able to sell its cannabis at a high price margin and avoid paying taxes, according to the suit.
"Glass House Brand's illegal and unfair business structure and practices have allowed it to 'unload,' at high margins, massive quantities of cannabis that otherwise would have gone unsold in the legal market, or alternatively, if offered in the legal market, would have significantly driven down the market price of all of Glass House Brand's cannabis," according to the lawsuit. "The dual channel structure it has employed is a huge 'win-win' for Glass House Brands and a huge cost for Catalyst and other legal operators who lose sales to illegal dispensaries and are required to actually pay the mandated taxes."
With the capacity to grow over 300,000 pounds of cannabis a year at its outdoor farms and greenhouses, Glass House's assets also include manufacturing facilities and nine retail shops.
On the Central Coast, Glass House operates Farmacy cannabis stores in Santa Barbara, Goleta and Santa Ynez. Glass House also owns Natural Healing Center (NHC) pot shops in Morro Bay, Grover Beach and Lemoore.
For years, NHC battled allegations of black market distribution and other illegal activity.
Shortly before Marijuana mogul Helios Dayspring was sentenced to prison for bribery and tax evasion, Dayspring's NHC agreed to sell three of its retail cannabis stores to Glass House Brands for a combination of cash and stock equity.
In a 2022 press release regarding the agreement, Glass House reported that NHC's cannabis shops in Morro Bay and Lemoore had a combined yearly revenue of $15.3 million. Glass House purchased the two stores for approximately $22.6 million, $5.7 million in cash and the remainder in Glass House stock.
Projected to bring in $10 million a year, Glass House agreed to purchase NHC's fully permitted Turlock cannabis shop, which has not yet opened. In 2022, Glass House agreed to provide NHC stock and a promissory note based on profit levels after a year and a half of operations.
In 2016, CalCoastNews first reported allegations that former SLO County Supervisor Adam Hill was asking marijuana business owners to pay bribes in return for favorable votes. After FBI agents raided Hill's Shell Beach home, Hill took his life.
For years, CalCoastNews exclusively reported about Dayspring's alleged bribery, tax evasion, illegal cannabis sales and property fraud while several local media outlets sang his praises. NHC purchased significant advertising space from both the SLO Tribune and the SLO New Times.
During CalCoastNews' investigation, former employees and associates accused Dayspring of illegally trafficking marijuana and money laundering. They alleged that Dayspring shipped marijuana from his grows out of state and used real estate purchases to launder profits.
Dayspring sent hundreds of pounds of pot with drivers in trucks or cars to Los Angeles a couple times a month, said Tony Brocking, a former employee of Dayspring. The cannabis was then shipped to the Midwest and the East Coast.
Another former employee of Dayspring described driving over state lines to collect cash payments from the black market distributors.
If the lawsuit against Glass House is accurate, the business model appears not to have changed.
In the lawsuit, Catalyst argues that based on Glass House's reported crop production and retail sales, it is only selling 25% of its products legally.
The lawsuit, filed by Jeff Augustini, seeks an injunction prohibiting Glass House from engaging in illegal business practices, attorney fees, court costs and "other or different relief."