Man convicted of Los Osos murder seeking new sentence
June 7, 2023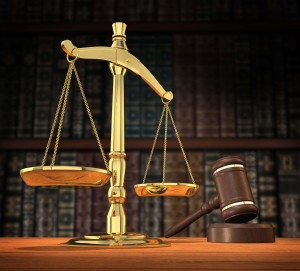 By JOSH FRIEDMAN
A man convicted of murder over a home invasion gone wrong in Lost Osos is seeking a reduced sentence. [Tribune]
In 2009, a trio of men conspired to invade the Los Osos home of Peter Davis and steal cash and marijuana. While inside the home, Jesse Michael Baker-Riley held Davis and a friend of his at gunpoint and threatened to kill them while moving the safety of the gun on and off. 
Davis begged Baker-Riley not to kill him. When Baker-Riley did not respond to the plea, Davis grabbed a gun and fired shots. Three bullets struck Baker-Riley, who survived. Another bullet struck and killed Kelsy Alvarez, one of the co-conspirators. 
In 2011, separate juries convicted Baker-Riley and Ryan James Johnson, another co-conspirator, of the murder of their accomplice. One jury convicted Baker-Riley of murder by provocation and of two counts of robbery and burglary. 
The other jury convicted Johnson of first-degree murder, conspiracy to commit robbery, first-degree home burglary, being a principal in a crime involving a firearm and first-degree home robbery using a firearm. Jurors found that Johnson helped plan the robbery and, like Baker-Riley, was responsible for Alvarez's death. 
Prosecutors found that Davis acted in self-defense and did not charge him with a crime. 
Johnson received a sentence of 26 years to life in prison for his crimes. However, he was later resentenced and then released from prison last July.
Baker-Riley is currently serving a sentence of 35 years to life at the Correctional Training Facility in Soledad. Baker-Riley, now 49, made an appearance in San Luis Obispo Superior Court via Zoom on Monday as part of his ongoing effort to obtain a new sentence. 
Both Johnson and Baker-Riley filed petitions for new sentences in June 2019, months after Senate Bill 1437 became a law. SB 1437 allows certain convicted murderers to petition a judge to have their murder convictions vacated and then be resentenced for the remaining charges on which they were convicted. 
In 2019, San Luis Obispo Judge Dodie Harmon denied the petitions of Johnson and Baker-Riley. Harmon ruled SB 1437 was unconstitutional because the state Legislature was encroaching on the judicial branch, in violation of separation of powers. 
Johnson and Baker-Riley appealed the decision, but the California 2nd District court of Appeal upheld Harmon's ruling. 
Then in 2022, Johnson and Baker-Riley filed new petitions to be resentenced. On June 15, 2022, a judge overturned Johnson's murder conviction and related enhancements. 
Johnson's prison sentence was reduced to 15 years. Since Johnson had already accrued about 24 years of credits, he was released from prison shortly later. 
Baker-Riley has thus far served a little more than 12 years in prison. A court hearing for Baker-Riley to argue for a new sentence is set for July 17.