Man dies after falling off cliff at Pirate's Cove
June 21, 2023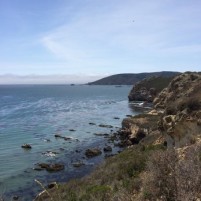 By JOSH FRIEDMAN
A man died after falling off a cliff at Pirate's Cove on Wednesday.
Shortly after 6 p.m., a 911 caller reported a person had fallen over a cliff near the Pirate's Cove parking lot, according to Cal Fire. Rescue teams then arrived at the scene.
Emergency personnel located the man and determined he was deceased. Cal Fire personnel assisted sheriff's deputies with recovering the man's body.
It is unclear what caused the man to fall off the cliff. Officials have yet to release the victim's identity.