Grover Beach police again use drone to catch suspect
June 21, 2023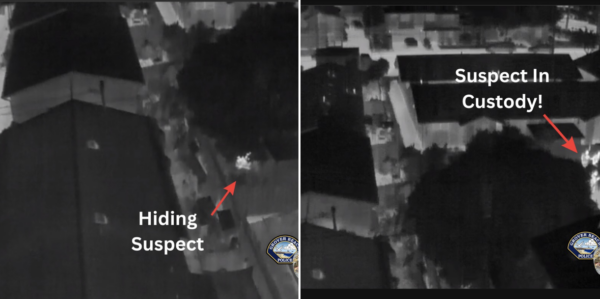 By JOSH FRIEDMAN
For the second weekend in a row, Grover Beach police used an infrared drone to track down a suspect who was hiding from officers. 
During early morning hours, a caller reported a domestic violence incident to the Grover Beach Police Department. At the time, officers were just around the block from the scene. The officers responded quickly, but the suspect had already fled on foot. 
Shortly afterwards, officers launched a drone into the sky. Using infrared technology, the drone located a heat source.
Officers arrived at the location of the heat source and found the suspect, "who was probably pretty toasty after his mad dash," the police department stated in a social media post. 
Police captured the suspect and arrested him. 
Last weekend, Grover Beach officers used a drone to track down an auto theft suspect who was hiding out overnight in thick brush and trees.