Arroyo Grande police seek identity of Good Samaritan
July 11, 2023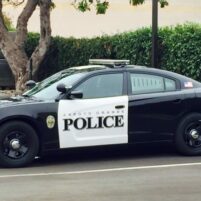 By KAREN VELIE
In a commendable act of citizen intervention, a bystander recovered a stolen wallet and returned it to its rightful owner after witnessing a robbery in a business parking lot on East Grand Avenue in Arroyo Grande on July 10, police said.
Shortly after 5 p.m., a caller reported a male suspect had snatched a wallet from a female victim. The suspect quickly fled the area on foot, but not before catching the attention of an observant bystander.
The unnamed bystander chased down the thief, recover the stolen wallet and return it to the victim.
Officers apprehended the suspect, identified as 37-year-old Manny Favela of Santa Maria, a short distance from the scene. They then booked him in the San Luis Obispo County Jail on a robbery charge.
Investigators are hoping to identify the Good Samaritan. They are asking anyone who witnessed the incident or has information about the bystander to contact Senior Officer Jeff Smith at (805) 473-5110.