Fire closes Highway 101 overpass in Atascadero
July 15, 2023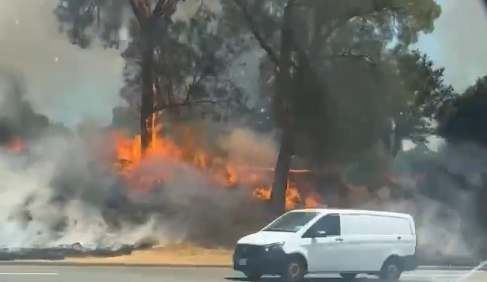 By KAREN VELIE
A brush fire burning along Highway 101 in Atascadero led emergency crews to temperately close the San Anselmo Road overpass on Saturday afternoon.
Shortly after noon, a caller reported a brush fire burning beside northbound Highway 101, according to Cal Fire. The fire has since jumped to the southbound portion of the highway.
The fire has resulted in snarled traffic in both directions.
CalCoastNews will provide further information as it becomes available.