Hit-and-run driver takes out fire hydrant in Pismo Beach
July 15, 2023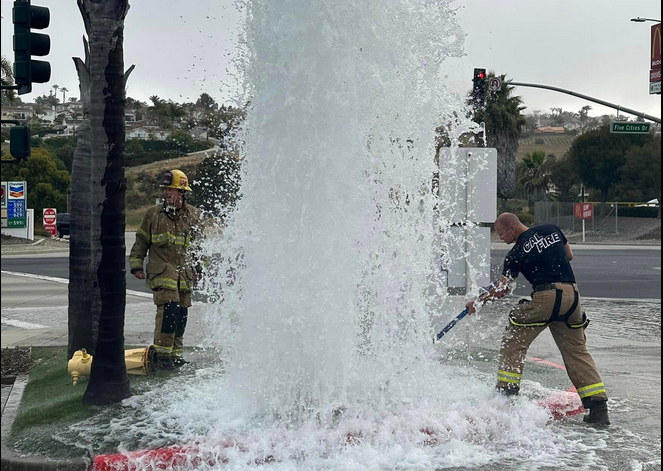 By KAREN VELIE
Pismo Beach police are searching for a driver who slammed into a fire hydrant Saturday morning and then fled the scene, police said.
In the early morning hours, the driver hit the fire hydrant in front of Pismo Beach Premium Outlets on Five Cities Drive. The collision caused water to gush into the air and onto the street.
Officials temporarily closed the southbound lane of Five Cities Drive, causing traffic to backup. The roadway has been reopened.
Investigators are reviewing city cameras in an attempt to track down the perpetrator.