Santa Barbara County deputies searching for alleged burglar with knife
July 11, 2023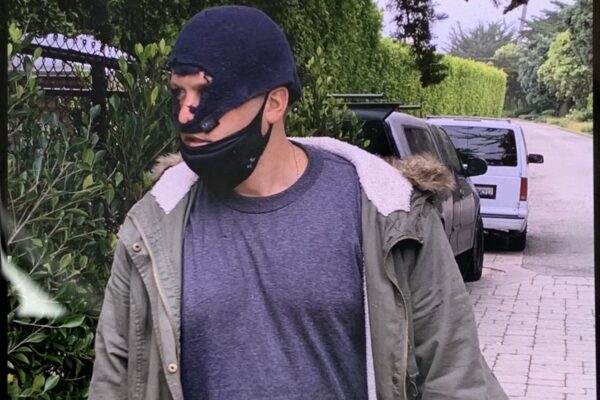 By JOSH FRIEDMAN
Santa Barbara County Sheriff's deputies are searching for a suspect who intruded on a residential property in Summerland Tuesday morning while allegedly armed with a knife.
Shortly after 9 a.m., a 911 caller reported a male intruder at a home in the 800 block of Sand Point Road. The suspect told workers at the house that he had a knife, according to the Santa Barbara County Sheriff's Office.
Deputies arrived at the scene and conducted a search of the home with help from a sheriff's K-9. The deputies determined the suspect had fled the residence prior to their arrival. 
The suspect remains outstanding.
Sheriff's officials are circulating photos taken of the man at the scene. Investigators request that anyone who spots the suspect call the sheriff's dispatch at (805) 683-2724 or call 911 in case of an emergency. 
Officials instruct the public to refrain from attempting to contact or detain the suspect.