Santa Barbara News-Press shuts down following bankruptcy filing
July 24, 2023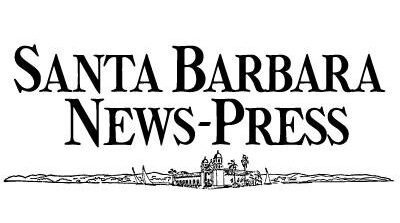 By JOSH FRIEDMAN
The Santa Barbara News-Press, a newspaper that had been in circulation for more than 150 years, has shut down after its publisher filed for bankruptcy last week. [LA Times]
Self-described as the oldest daily newspaper in Southern California, the News-Press began publishing in 1855, according to its social media bios. Other sources indicate the predecessor of the News-Press, the Santa Barbara Post, began publishing in 1868. In 1962, editorials published by the News-Press that called out the John Birch Society won a Pulitzer Prize. 
Ampersand Publishing LLC, the entity as which the News-Press conducts business, filed for Chapter 7 bankruptcy in the U.S. Bankruptcy Court for California's Central District. The decision to file for bankruptcy was made three months prior, on or about May 1, but the newspaper did not announce it and continued its operations.
Likewise about three months ago, the newspaper moved its operations and staff from the landmark building on Santa Barbara's De la Guerra Plaza to its printing plant in Goleta. The De la Guerra Plaza building had housed the newspaper's operations for the last 101 years. 
About one month ago, the News-Press stopped printing its newspaper and became entirely digital. 
Following the bankruptcy filing, News-Press Managing Editor Dave Mason sent an email to employees stating the publication's ownership ran out of money to pay its staff. [Santa Barbara Independent]
"I have some bad news. Wendy filed for bankruptcy on Friday. All of our jobs are eliminated, and the News-Press has stopped publishing. They ran out of money to pay us. They will issue final paychecks when the bankruptcy is approved in court," Mason wrote in the email. 
Businesswoman Wendy McCaw, the ex-husband of mobile phone industry entrepreneur Craig McCaw, purchased the News-Press from the New York Times in 2000 for $110 million. McCaw was previously accused of interfering in newsroom editorial decisions, prompting the resignations of News-Press staffers.
The News-Press has less than $50,000 in assets and $1 million to $10 million in liabilities, according to its bankruptcy filing.