Santa Maria issues nine $1,000 fireworks citations ahead of July 4th
July 4, 2023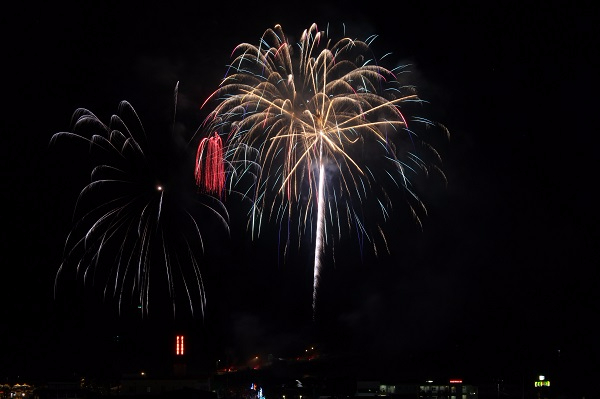 By JOSH FRIEDMAN
The Santa Maria Police Department has issued at least nine $1,000 citations for illegal fireworks use in the lead up to the Fourth of July. [KSBY]
Beginning in late June, every evening, the police department has sent out a squad of officers in unmarked patrol cars to issue citations to residents illegally setting off fireworks. The $1,000 citations go to either the property owner or tenant at the location of the violation. 
Police issued nine citations, as of Monday afternoon. As many as nine unmarked patrol cars went out Monday evening for fireworks enforcement. 
On Tuesday, police will receive assistance from the Santa Maria Fire Department's drone. Firefighters will use a drone with video capability and GPS technology to locate residents setting off illegal fireworks during the July 4th festivities.
Santa Maria is allowing residents to use city-permitted "safe and sane" fireworks within the city limits during a 12-hour period on Tuesday, spanning 11 a.m. to 11 p.m. The sale of the "safe and sane" fireworks is taking place at licensed booths up to 11 p.m. on Tuesday.