Assemblywoman Dawn Addis facing fine over prohibited donation
August 8, 2023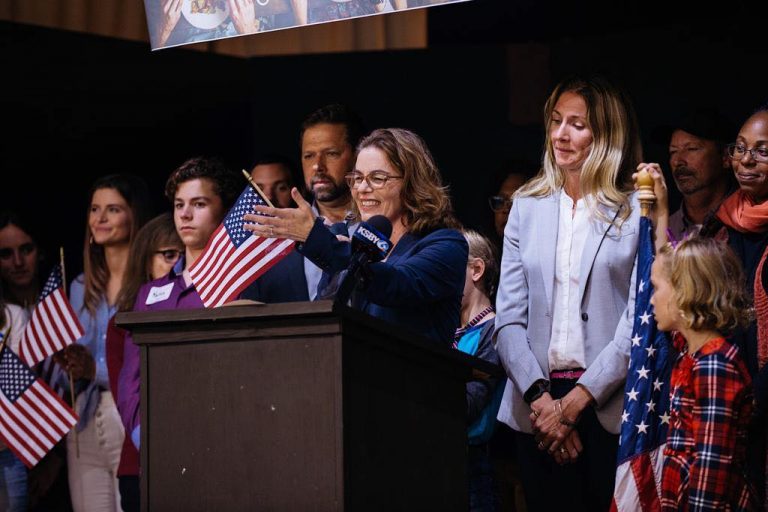 By KAREN VELIE
California's political watchdog is seeking a $2,500 fine from Assemblywoman Dawn Addis and a lobbyist for an off-shore wind energy company over a prohibited donation Addis solicited from Steve Black.
While running for a seat in the State Assembly, in 2019 Addis asked Black to donate money to her campaign, according to The Fair Political Practices Commission (FPPC). Black, whose firm Steve Black Strategies was a registered lobbyist for Castle Wind, then sent Addis a $250 personal check.
Castle Wind was attempting to procure the outfall facilities previously used by the Morro Bay Power Plant along with a wind farm permit at the time.
The Political Reform Act bans elected state officeholders and candidates for state office from accepting contributions from lobbyists. In addition, the Act prohibits lobbyists registered with the state from donating to state officeholders and candidates.
After Black met with then Morro Bay Councilwoman Addis on behalf of Castle Winds, Addis asked both Black and Castle Winds to donate to her campaign. In Dec. 2019, Black sent Addis a check for $250.
Even though Black was required to report donations, he omitted the contribution to Addis on his Jan. 23, 2020 report filed with the California Secretary of State.
In response to a sworn complaint regarding the prohibited donation, on Jan. 24, 2020, the FPPC informed Addis of the alleged violation. Addis refunded Black's donation the same day and informed Black of the issue.
Black, who took an ethics course that explained the prohibition eight months earlier, said he was unaware of the ban. Addis told the FPPC she was unaware Black was a lobbyist.
Addis and Black have agreed to pay the fine, according to a commission staff report. The FPPC Commission is scheduled to vote on whether or not to accept the fine at its Aug. 17 meeting.
During the 2020 election, Addis lost her bid for an Assembly seat. Two years later, she won a seat on the California State Assembly.
Addis has failed to properly report campaign donations in the past.
In 2018, Helios Dayspring, the cannabis grower who later pled guilty to bribing a public official, hosted a fundraiser at which Addis collected thousands of dollars in donations, though she failed to report Dayspring's campaign contribution.
After CalCoastNews discovered the violation, Addis filed an amended financial disclosure report that listed Dayspring's donation.
Subsequently, Dayspring received one of the two pot dispensary permits from the city of Morro Bay.