Two California cities among top three metros residents are leaving
August 9, 2023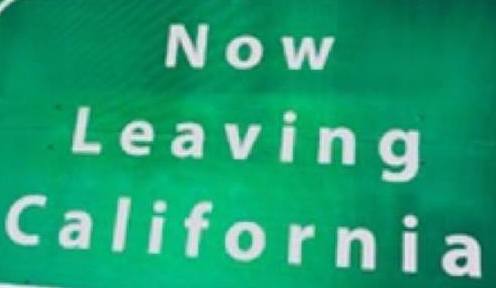 By JOSH FRIEDMAN
San Francisco has the largest net outflow of residents among cities nationwide, while Los Angeles places third in the rankings of cities residents are leaving, according to a study of home buying trends. 
Real estate brokerage Redfin released a study ranking the top metropolitan areas in the United States from which and to which home buyers are moving. In the second quarter of 2023, San Francisco had a net outflow of 28,1000 residents. 
New York City had the second largest net outflow, 24,200 resident. Los Angeles came in third with a net outflow of 20,900 residents, followed by Washington, D.C. with 15,700 and Chicago with 4,900.
The top destination for home buyers was Las Vegas, a city that had a net inflow of 5,700 residents in the second quarter of 2023. Phoenix placed second with a net info of 5,300, followed by a pair of Florida cities, Tampa and Orlando, with respective net inflows of 5,000 and 4,900 residents. 
A California city, Sacramento, placed fifth among cities to which home buyers are moving. Sacramento was the top destination for residents leaving San Francisco. 
The top destination for residents leaving Los Angeles was Las Vegas. More Los Angeles residents are relocating to Las Vegas than residents of any other city nationwide. The typical Las Vegas home costs less than half as much as one in Los Angeles or San Francisco.
Nationwide, home buyers are continuing to search for more affordable areas. A record one-quarter of Redfin users looked to move to a different part of the U.S. during the second quarter, an increase from about 19% prior to the pandemic. Among Redfin users in San Francisco and Los Angeles, 24% and 19% respectively were searching for homes in different areas.